Tyreek Hill says his marriage to Keeta Vaccaro last week was a bit of a spontaneous one … admitting to reporters on Thursday the idea to officially tie the knot with his longtime fiancée came about only recently.
"I was spending a lot of time with my kids, spending a lot of time with her, and the conversation just came up," the Dolphins star told a gaggle of media members in front of his locker.
"I was like, 'Babe, we've been engaged so long, are you ready to tie the knot?' It kind of caught her off guard. She didn't believe me because we've been engaged ever since 2021. It was like, 'OK, let's go do it.' She was like, 'Show me you're for real.' And we did it."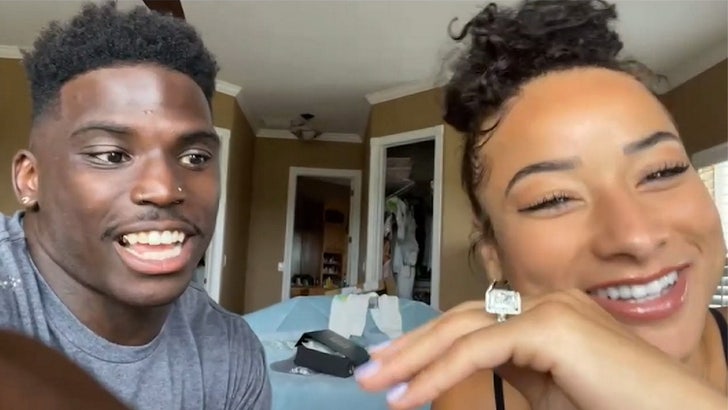 2021
TMZSports.com
Hill and Vaccaro headed to a courthouse in Travis County, Texas back on Nov. 8 to formalize things … and while it surprised many, Hill still described it all as ultimately being "perfect timing."
"It was about time, man," he said. "You feel me?"
Hill added he and Keeta will now have a more formal — yet still small — ceremony to celebrate the nuptials in the near future.
As for how his good buddy and Dolphins teammate, Jaylen Waddle, celebrated the occasion … Hill said the guy hasn't gotten him a present yet — though he hilariously explained he's been patiently waiting for a brunch meal with the Miami star.